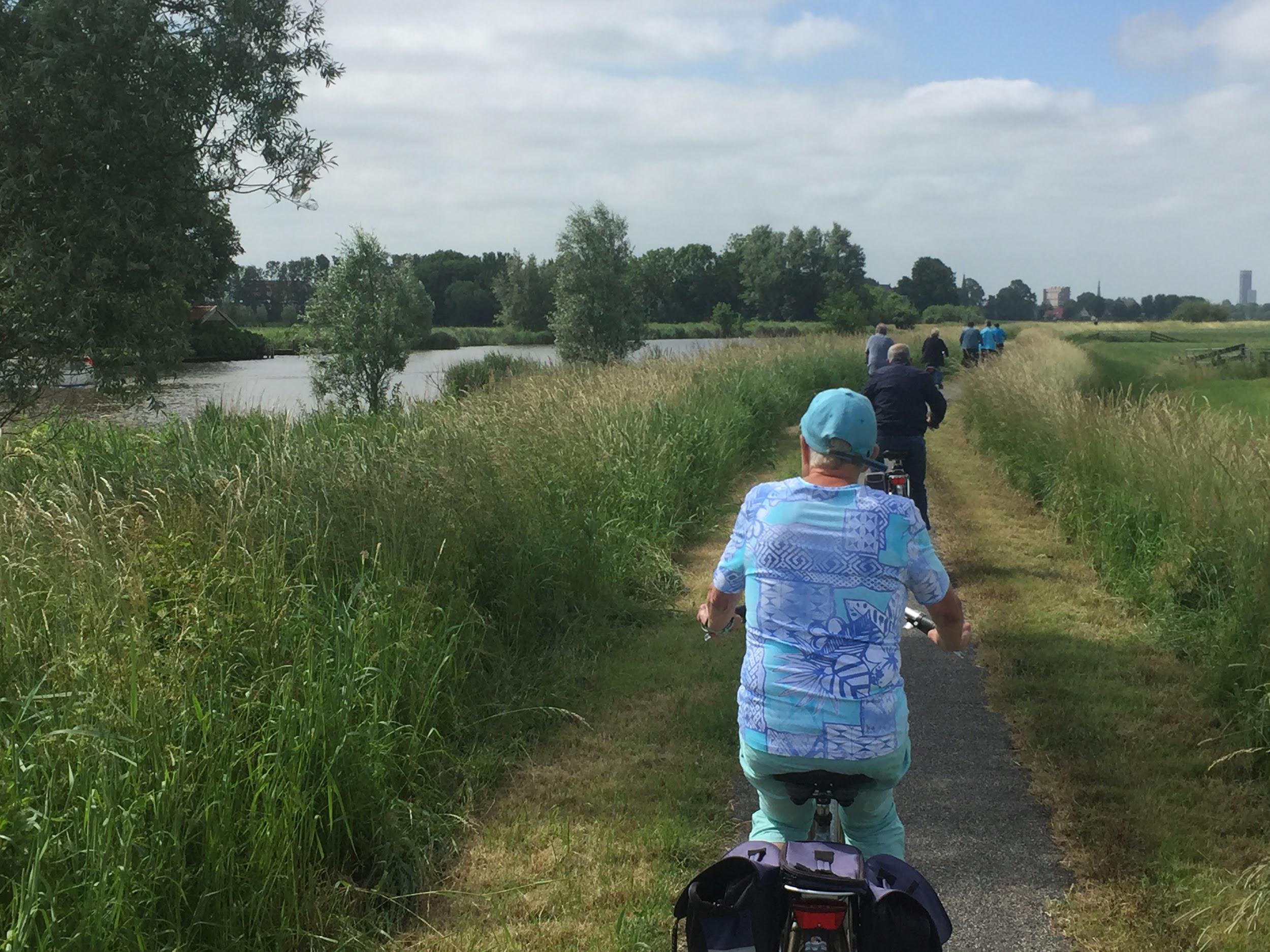 Al een paar maanden is fietsclub Bilgaard actief. Elke dinsdagmorgen fietsen we met een groepje een rondje van tussen de 10 – 25 km vanaf het wijkcentrum Bilgaard . De afstand is afhankelijk van het weer en de wensen van de deelnemers. De routes gaan natuurlijk langs de mooiste plekjes door en in de omgeving van Leeuwarden. Denk daarbij aan routes langs de Dokkumer Ee naar Wyns, het Groene Ster gebied, Dekama-state, de Potmarge, het Poptaslot in Marssum of misschien zelfs wel naar het zonne-pontje bij Suwald. "Wat is het hier mooi", is misschien wel de meest voorkomende zin. Fietsen alleen is leuk, maar met een groepje vaak nog veel leuker. Wij bedenken de route en onderweg stoppen we bij een bankje, een theetuin en soms op een terrasje.
Belangstelling? Meld je aan
Heb je belangstelling om mee te doen met de fietsclub Bilgaard? Kom dan met jouw fiets voor 10.00 op dinsdagmorgen bij het wijkcentrum en fiets een keer mee.
Vooraf kunnen al jouw vragen worden beantwoord door Roelof Schuurman van de wijkvereniging via de mail: stagiair.roelof@bilgaardnet.nl of bel naar het wijkcentrum 058-2663327.