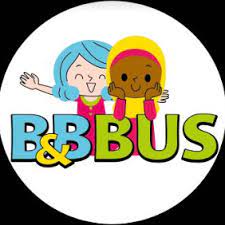 De Buurvrouw & Buurtvrouw Bus zorgt voor een laagdrempelige manier om verbinding te maken tussen verschillende groepen mensen. Zo zorgen wij ervoor dat er minder eenzaamheid en sociale uitsluiting in onze samenleving te vinden is. De bus is op een vaste dag van de week te vinden op een vaste plek in de wijk met een B&B bushalte. Er is daar altijd wat leuks te ontdekken. Of je nou iets materieels of iets sociaals nodig hebt, je kan het altijd komen halen of brengen. Eigenlijk zijn wij daarmee ook buurvrouw of buurman. En zeg het nou zelf; wie heeft er nou geen buurvrouw nodig?
Bij de bus zijn alle buren welkom. Je kunt er een praatje komen maken, een kopje koffie drinken of wat spulletjes halen of brengen. We zijn er samen voor elkaar. Dit vanuit het "no money, no rules" principe. Er zijn geen vrijwilligers, geen betaalde krachten en absoluut geen bankrekening. Buren staan voor elkaar klaar en vragendaad geen geld voor. Een echt stukje Mienskip dus!
Ben je nieuwsgierig geworden? Kom dan langs bij een van onze haltes, stuur een mailtje, kijk op Facebook eb stel jezelf de vraag:"hoe kan jij een buurman, vrouw c.q. mens" zijn in jouw buurt?